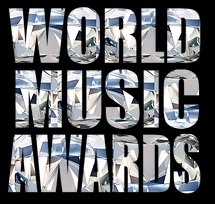 The
World Music Awards
is an international awards show founded in 1989 under the high patronage of Albert II, Prince of Monaco and is based in Monte-Carlo. Awards are presented to the world's best-selling artists in the various categories and to the best-selling artists from each major territory. Sales figures are provided by the International Federation of the Phonographic Industry (IFPI). Nine awards are voted online by the public. The awards are gold-plated, each depicting an artist holding the world.
Ed Sheeran was nominated for 11 awards (one being shared with Taylor Swift) for the categories of "World's Best Male Artist", "World's Best Live Act", "World's Best Entertainer", "World's Best Album" for +, He was also nominated three times in both categories for "World's Best Song" and "World's Best Video" for Everything Has Changed (shared with Taylor Swift), I See Fire and The A Team while only being nominated for the category of "World's Best Song" for his song Sing.
Ad blocker interference detected!
Wikia is a free-to-use site that makes money from advertising. We have a modified experience for viewers using ad blockers

Wikia is not accessible if you've made further modifications. Remove the custom ad blocker rule(s) and the page will load as expected.