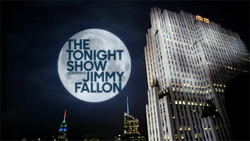 The Tonight Show Starring Jimmy Fallon
is an American late-night talk show hosted by Jimmy Fallon on NBC. The show premiered on February 17, 2014 and is produced by Broadway Video and Universal Television. It is the seventh incarnation of NBC's long-running Tonight Show franchise, with Fallon serving as the sixth host. The show also stars sidekick and announcer Steve Higgins and house band The Roots. The Tonight Show is produced by former Daily Show executive producer Josh Lieb and executive produced by Lorne Michaels. The show records from Studio 6B in Rockefeller Center, New York City.
June 10, 2014
Edit
Ed Sheeran performed his single Sing and talked about how he wrote the song.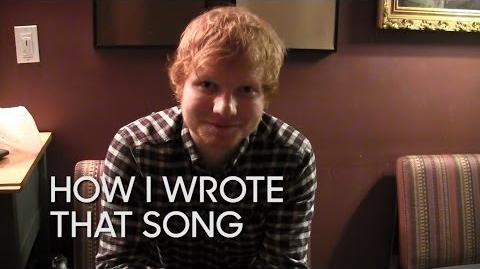 Ad blocker interference detected!
Wikia is a free-to-use site that makes money from advertising. We have a modified experience for viewers using ad blockers

Wikia is not accessible if you've made further modifications. Remove the custom ad blocker rule(s) and the page will load as expected.