Shortland Street
is a New Zealand prime-time soap opera centering around the fictitious Shortland Street Hospital, first broadcast on Television New Zealand's TV2 on 25 May 1992. It is the country's longest-running drama and soap opera, being broadcast continuously for over 5,700 episodes and 23 years, and is one of the most watched television programmes in New Zealand. The show was originally screened as five half-hour episodes each week and initially receiving mixed reviews on its premiere. After its launch it dropped in ratings and would have been cancelled if TVNZ had not ordered a year's worth of episodes in advance. By early 1993, the show's rating picked up and TVNZ renewed the production. Today, it is one of New Zealand's highest-rated shows, frequently making AGB Nielsen Media Research's top 5 programmes of the week.
Ed Sheeran appeared as a guest star on the show on June 23, 2014.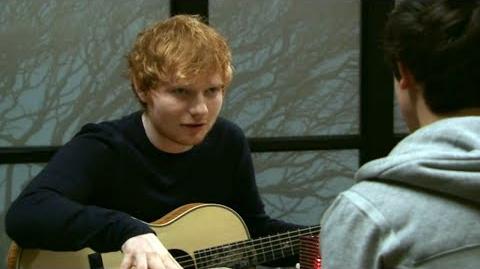 Ad blocker interference detected!
Wikia is a free-to-use site that makes money from advertising. We have a modified experience for viewers using ad blockers

Wikia is not accessible if you've made further modifications. Remove the custom ad blocker rule(s) and the page will load as expected.