Later... with Jools Holland
(previously known as ...Later with Jools Holland) is a contemporary British music television show hosted by Jools Holland. A spin-off of The Late Show, it has been running in short series since 1992 and is a part of BBC Two's late-night line-up, usually at around 11pm to 12 midnight.
April 26, 2011
Edit
Ed Sheeran performed his single The A Team as well as performing Wayfaring Stranger
May 20, 2014
Edit
Ed performed his single Sing on the show
May 24, 2014
Edit
Ed also performed his song Thinking Out Loud for the first time live.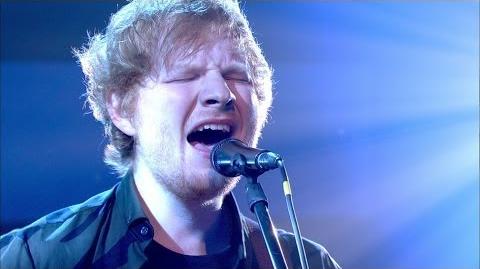 Ad blocker interference detected!
Wikia is a free-to-use site that makes money from advertising. We have a modified experience for viewers using ad blockers

Wikia is not accessible if you've made further modifications. Remove the custom ad blocker rule(s) and the page will load as expected.