Home and Away
is an Australian television soap opera. It was created by Alan Bateman and commenced broadcast on the Seven Network on 17 January 1988. Bateman came up with the concept of the show during a trip to Kangaroo Point, New South Wales, where he noticed locals were complaining about the construction of a foster home and against the idea of foster children from the city living in the area. The soap opera was initially going to be called Refuge, but the name was changed to the "friendlier" title of Home and Away once production began. The show premiered with a ninety-minute pilot episode. Since then, each subsequent episode has aired for a duration of twenty-two minutes and Home and Away has become the second-longest drama series in Australian television. In Australia, it is currently broadcast from Mondays to Thursdays at 7:00 pm (on Thursdays, two episodes are played in a one-hour block).
Ed Sheeran appeared in a cameo role on the show on September 3, 2015. He performed his single Thinking Out Loud on the show.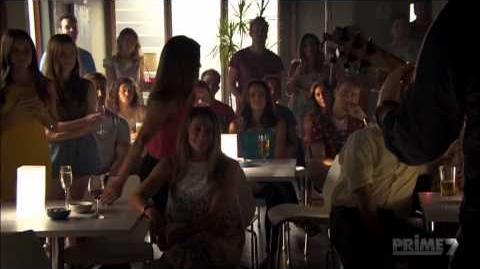 Ad blocker interference detected!
Wikia is a free-to-use site that makes money from advertising. We have a modified experience for viewers using ad blockers

Wikia is not accessible if you've made further modifications. Remove the custom ad blocker rule(s) and the page will load as expected.