Eraser
is a song by
Ed Sheeran
, which appears as the first track from his third album
÷
.
Critical Reception
Edit
Celeb Mix writer Ellie Doe-Demosse stated: "So of course before the song even started, we were already overcome with happiness to finally be listening to the long-awaited album. But when we pressed play on Eraser, we were 100% hooked with the rhythm and the tune. And as soon as Ed started rapping, our minds went back to our favourite tune on Multiply, "The Man". We're incredibly happy that Ed decided to carry the rapping or as he calls it "spittin out lyrics", to the third album because it starts it off perfectly. As soon as Eraser concluded, we were in for a treat." [1]
Commercial performance
Edit
The song peaked at #14 on the UK Singles chart.
I was born inside a small town, I lost that state of mind
Learned to sing inside the lord's house
But stopped at the age of nine
I forget when I get awards now, the wave I had to ride
The paving stones I played upon, that kept me on the grind
So blame it on the pain that blessed me with the life
Friends and family filled with envy, when they should be filled with pride
And when the world's against me, is when I really come alive
And every day that Satan tempts me, I try to take it in my stride

You know that I've got whisky with white lies, and smoke in my lungs
I think life has got to the point, I know without it's no fun
I need to get in the right mind and clear myself up
Instead I look in the mirror, questioning what I've become
Guess it's a stereotypical day, for someone like me
Without a nine to five job or a uni degree
To be caught up in the trappings of the industry
Show me the locked doors I'll find another use for the key, and you'll see

I'm well aware of certain things that can destroy a man like me
But with that said give me one more
I am another one to take the sting away
I am happy on my own so here I'll stay
Save your loving arms for a rainy day
And I'll find comfort in my pain eraser

I used to think that nothing could be better than touring the world with my songs
I chased the picture perfect life, I think they painted it wrong
I think that money is the route of all evil, and fame is hell
Relationships and hearts you fix, they break as well
And ain't nobody want to see you down in the dumps
Because you're living your dream and this should be fun
Please know that I'm not trying to preach like I'm reverend run
I beg you don't be disappointed with the man I've become

Conversations with my father on the A14
Age 12, telling me I've gotta chase those dreams
Now I'm playing for the people dad and they know me
With my beaten small guitar, wearing the same old jeans
Wembley stadium crowds, two hundred and forty thou
I may have grown up but I hope that Damian's proud
And to the next generation, inspiration's allowed
The world may be filled with hate, but keep erasing it now, somehow

I'm well aware of certain things that will befall a man like me
But with that said give me one more
I am, another one to take the sting away
Oh I am happy on my own so here I'll stay
Well save your loving arms for a rainy day
And I'll find comfort in my pain eraser
And I'll find comfort in my pain eraser
And I'll find comfort in my pain eraser

Welcome to the new show
I guess you know I've been away
Where I'm heading who knows
My heart will stay the same

Welcome to the new show
I guess you know I've been away
Where I'm heading who knows
My pain eraser

And I'll find comfort in my pain eraser
And I'll find comfort in my pain eraser
And I'll find comfort in my pain eraser
And I'll find comfort in my pain eraser
I was born inside a small town, I've lost that state of mind
Learned to sing inside the Lord's house, but stopped at the age of nine
I forget when I get awards now the wave I had to ride
The paving stones I played upon, they kept me on the grind
So blame it on the pain that blessed me with the life
Friends and family filled with envy when they should be filled with pride
And when the world's against me is when I really come alive
And everyday that Satan tempts me, I try to take it in my stride
You know that I've got whisky with white lines and smoke in my lungs
I think life has got to the point I know without it's no fun
I need to get in the right mind and clear myself up
Instead, I look in the mirror questioning what I've become
I guess it's a stereotypical day for someone like me
Without a nine-to-five job or an uni degree
To be caught up in the trappings of the industry
They showed me the locked doors I find another use of key
And you'll see

I'm well aware of certain things that will destroy a man like me
But with that said give me one more, higher
Another one to take the sting away
I am happy on my own, so here I'll stay
Save your lovin' arms for a rainy day
And I'll find comfort in my pain
Eraser

I used to think that nothing could be better than touring the world with my songs
I chased the pictured perfect life, I think they painted it wrong
I think that money is the root of evil and fame is hell
Relationships and hearts you fixed, they break as well
And ain't nobody wanna see you down in the dumps
Because you're living your dream, man, this shit should be fun
Please know that I'm not trying to preach like I'm Reverend Run
I beg you, don't be disappointed with the man I've become
Our conversations with my father on the A14
Age twelve telling me I've gotta chase those dreams
Now I'm playing for the people, dad, and they know me
With my beat and small guitar wearing the same old jeans
Wembley Stadium crowd two hundred and forty thou
I may have grown up but I hope that Damien's proud
And to the next generation, inspiration's allowed
The world may be filled with hate but keep erasing it now
Somehow

I'm well aware of certain things that will befall a man like me
But with that said give me one more, higher
Another one to take the sting away
I am not beyond my own, so here I'll stay
Save your lovin arms for a rainy day
And I'll find comfort in my pain
Eraser
And I'll find comfort in my pain
Eraser
And I'll find comfort in my pain
Eraser

I woke up this morning lookin' in the mirror
Thinkin' to myself that I should probably be thinner
The industry told me to look like them
But I found my happiness in fried food for my dinner
I wish that she could have been my first time
And I wish that I'd never took that first line
And I wish that every word in this verse rhymed
But forgive me if it doesn't
I wish that I could make peace with my older cousin
I wish he didn't think that it was me when it wasn't
I wish I didn't love it when I'm high and my face feels buzzin'
And the taste stays underneath my tongue, and
Wish that I had known what to do as a youngling
Wish I hadn't dropped out of school and missed every single party
With that hardly matters now, man, does it?
Wish I had an answer to everything, but fuck it
I wish creatin' art didn't come with a budget
But while we're on the subject
I wish my private life would have never gone public
But that's the sacrifice that we make
Spendin' my whole time high livin' life away

I'm singin' this is how we're livin' down here
Sittin' on the edge, lookin' out without fear
Yeah, we got drama but you know we don't care
I wanna see you sing it, put your hands in the air, one wish
I'm singin' this is how we're livin' down here
Sittin' on the edge, lookin' out without fear
Yeah, we got drama but you know we don't care
I wanna see you sing it, put your hands in the air, one wish

I wish my family and friends they stay healthy
I wish that love was a currency and the whole world was wealthy
I found myself late night wishin' on a star
Everyday I wish I'd never broken a heart, uh
And I wish I'd never run to
Every woman that I loved that kept my life and what it's come to
I wish I was the role model you looked up to
If I told my fans the things I did they'd say, "Fuck you"
I wish I was home more
I wish my team could see their kids on their birthdays, but yo, we're on tour
And I wish I'd grow more, wish I told more
People that I love 'em but it's in the music that I'm known for
And I wish he never got cancer
And if I smoke a pack a day, well, does that make me a wanker?
Oh yes, I guess it does, and we're still stressin' 'cause
Every day this shit gets the best of us
Usin' my balance on eraser blades
Spendin' my whole time high wishing life would wait

I'm singin' this is how we're livin' down here
Sittin' on the edge, lookin' out without fear
Yeah, we got drama but you know we don't care
I wanna see you sing it, put your hands in the air, one wish
I'm singin' this is how we're livin' down here
Sittin' on the edge, lookin' out without fear
Yeah, we got drama but you know we don't care
I wanna see you sing it, put your hands in the air, one wish

I'm using jumpers for goalposts, cigarettes for throat cold
Mum sayin', "Don't smoke," no, I don't listen, I got
Love for a ghost note, shows on the gold coast
People that I don't know share the same vision
I find truth in the hard times and words that aren't mine
Tryin' to find a love with a compatible star sign
Sometimes I can't write, sentences can't rhyme
Starin' at my notepad quick, I'm tryin' to find mine
Shit quick before I hit it again
Surrounded in the industry by all these ignorant men
And who knew that I'd be paid just to pick up a pen
Just let me hit the studio when we can rip it again
I'm a competitive dick with an adrenaline kick
My daddy told me work hard and you can never be shit
I've seen all my heroes dethroned except my dad
Set back here reminiscing 'bout the times we had
One wish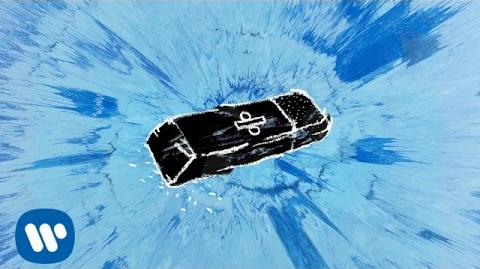 References
Edit