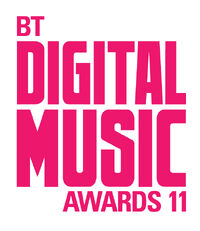 The BT Digital Music Awards (DMA) was a British music award ceremony held annually for 10 years from 2002 to 2011 (with no ceremony in 2009). Music industry professionals nominated artists, venues and hardware into the Judge's Choice award categories. The rest of the awards were made up of People's Choice Awards, voted for by the public. The final awards were held at the Camden Roundhouse on 29 September 2011.
Ed Sheeran won the award for "Breakthrough Artist of the Year".
Ad blocker interference detected!
Wikia is a free-to-use site that makes money from advertising. We have a modified experience for viewers using ad blockers

Wikia is not accessible if you've made further modifications. Remove the custom ad blocker rule(s) and the page will load as expected.